Parenting Wisely Online Course
(732) 341-9700 x7233
Toms River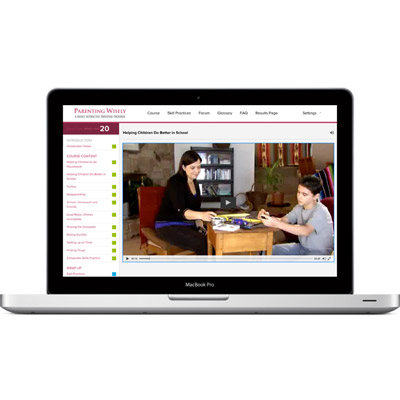 Parenting is hard, but Parenting Wisely can help. This highly interactive course is designed by family and social scientists to equip parents like you with the tools necessary to engage your children in difficult family scenarios. Learn constructive skills proven to lessen drug and alcohol abuse in youth, school and homework problems, delinquency and other problem behaviors, family conflict, and more.
Contact Amanda Gan at the Ocean County Health Department @ 732-341-9700 x7233 to get an account!
*Also available in Spanish
Young Child Edition
Parents with children ages 3-11. Learn helpful parenting skills such as redirection, active listening, setting limits and consequences, and how to foster social skills.
Interrupting on the Telephone
Refusing to go to Bed
Acting Up in Public
Homework & Bad Grades
Conflict with Other Children
Getting Ready for School
Sibling Conflict
Teen Edition
Parents with children ages 11 and above. Helpful parenting skills for communicating with your teenager including schoolwork, conflict, curfew, and more!
Helping Children to do Housework
Helping Children do Better in School
Curfew
Stepparenting
School, Homework and Friends
Loud Music, Chores Incomplete
Sharing the Computer
Sibling Conflict
Getting up on Time
Finding Drugs
Time:
3-5 hours to complete the course. Sign up includes 24/7 Access for 6 months as well as a certificate upon completion.
Age:
Parents of children 8+
Commitment:
Each parent must finish the course over a maximum of 6 months.
Participants:
Parents are taken through the course one question at a time. The participant watches a video with a common family scenario and is given choices on how they would handle that situation. At the end of each chapter there is a small quiz. The site includes parent forums as well as a take home guide for future reference.
| | |
| --- | --- |
| Age Groups | |
| Community Services | Family & Support Services |
Last Updated: 09/10/18