Ambassador Adult Medical Day Program
(732) 367-1133
Lakewood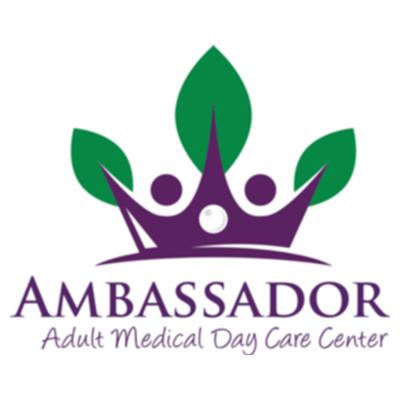 Ambassador is an Adult Medical Day Care center. Our goal is to enhance the quality of life of our seniors, disabled and veterans. Enclosed please find our brochure and calendar of events to help familiarize yourself with our facility. As we are the only adult medical day care center in the Lakewood area, I believe we can benefit your clientele tremendously. We at Ambassador strive for excellence and are confident that we will be able to provide the best care and environment for any of your adults and seniors that join our program.
Our center has recently been renovated and under all new management. The dedicated team is overseen by our own 2 full-time licensed and registered nurses. We have a nutritionist and dietician that come in on a frequent basis to ensure all of our clients' nutritional needs are being met. Our staff social worker coordinates all of our clients' doctors' visits and any other services, needs or intervention they might require.
Ambassador provides our clients with two wholesome hot and meals daily and healthy filling snacks. Our recreational team has developed an exciting program that includes a wide variety of activities, entertainment and outings. Transportation to and from our center including transportation to doctors' visits is always included.
Eligibility
Social Adult Day Care Clients attending usually do not need medical attention during the day, but need supervision for safety and activities of daily living. Medical Day Program clients will need to have a diagnosis, documented by a licensed physician for assistance in their daily activities and/or a cognitive need that will qualify them for services.
Age Groups
Community Services

Basic Needs / Assistance

Community

Education

Family & Support Services

Seasonal Programs

Spiritual / Cultural

Health Services

Intellectual and Developmental Needs

Medical

Treatment Services

Outpatient Services

Treatment Settings

Detention Center
In Community
In-Person

Payment Options

County Funding
Managed Care
Medicaid
Private / Commercial Insurance
Self Pay
Sliding Scale / Payment Plans
State-Public Contracted Service

Language Spoken
Last Updated: 05/06/22