XCamp
(732) 666-7072
Seaside Heights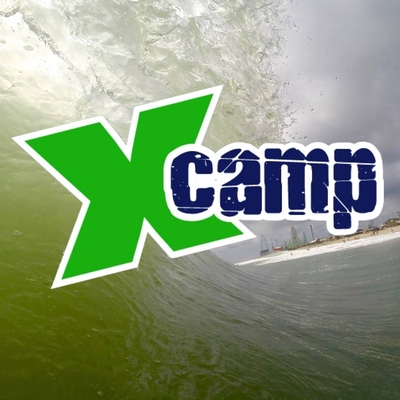 XCamp is one of New Jersey's longest-running surf camps. Started in 1997 by local surfers/teachers, we have been on the scene in Seaside Heights teaching the ins and outs of this fantastic sport to kids of all ages. Come check us out and get hooked!
Kids daily surf camp
The bread and butter of Xcamp. Our daily surf camp for kids runs every Monday through Friday from 9 to 4 at our Hiering Avenue location in Seaside Heights.
Kayaking
We have kayaks available to paddle around the Barnegat Bay and surrounding sedge islands. A perfect break from weekly surf camp when the waves decide to not cooperate.
Private Lessons
We also offer private lessons for both adults and kids outside our daily operating hours including weekends. Contact us for an appointment or availability.
Stand Up Paddleboard (SUP)
We offer kids and adults the Stand Up Paddleboarding experience both during our daily operating hours and afterward. Our scenic location on the Barnegat Bay and surrounding sedge islands is the perfect place for flatwater paddling. For a bit more of a challenge, give ocean paddleboarding a try!
SUP yoga
Weekends. Friday nights and Saturday mornings
HATTERAS sleep away camp
Every year, Xcamp goes on the road! Our yearly trip to the Outer Banks in North Carolina gives campers the opportunity to get away on a summertime surf trip! While it is a surf trip, we also immerse participants in the unique culture and scenery the Outer Banks has to offer. Campers get the chance to tour a surfboard factory and see each step of the creation process from a slab of foam to finished product. A trip to Hatteras wouldn't be complete without a stop at the famous Cape Hatteras Lighthouse located at the Cape Hatteras National Seashore park. Learn about the "Graveyard of the Atlantic" and the Outer Banks rich history with pirates. Get a chance to sample the local art scene from talented artists, photographers, and sculptors. There's also GoKarts, Mini Golf, Ice Cream, the UFO, fishing, ferry rides.
Age Groups
Community Services

Arts & Recreation

Seasonal Programs

Payment Options
Last Updated: 04/09/20