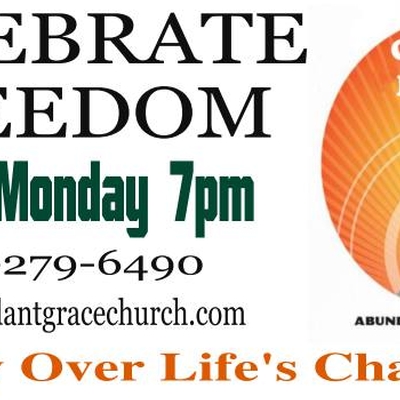 Celebrate your life with Celebrate Freedom at Abundant Grace Church. Come to the NO JUDGEMENT zone where you can get free from all life's hurts habits and hangups. Find the love of God like he intended it to be not as the world says it is. There is power in the name of Jesus to be free from everything that is holding you down.
We are a 12 step biblical program where Jesus Christ is our higher power. Join us tonight and find out you are not alone! God loves you and so do we!
Sexual ,Mental or Physical Abuse, Depression, Anxiety, Divorce , Grief, Addiction,compulsive behaviors, alcohol abuse . ect..
We are here for you. Find out the answer!
Health Services

Behavioral / Mental Health

Crisis / Safety
Last Updated: 12/04/17